Discover more from MachinePix Weekly
Amazing feats of engineering, delivered weekly. Bonus content beyond the @machinepix Twitter and Instagram. By Kane Hsieh.
Over 1,000 subscribers
MachinePix Weekly #0
What do crepes, concrete, and cakes have in common?
Welcome to the inaugural issue of the MachinePix newsletter. In 2014, I started collecting images of machines I liked in a Twitter account so I could easily show friends.
150K+ followers and 100M+ impressions later, I am launching this weekly digest as an opportunity to provide extended detail, insight, and editorial on the daily posts to the MachinePix Twitter and Instagram. In time, I will include exclusive long-form content about the machines—sometimes whimsical, sometimes terrifying, always fascinating—that humanity builds. @kane
---
While researching this structure I learned about via ferrata (Italian, "iron path"), a type of climbing route designed to allow access to difficult areas without specialized equipment or skills.
Manufacturer: Outdoor Leadership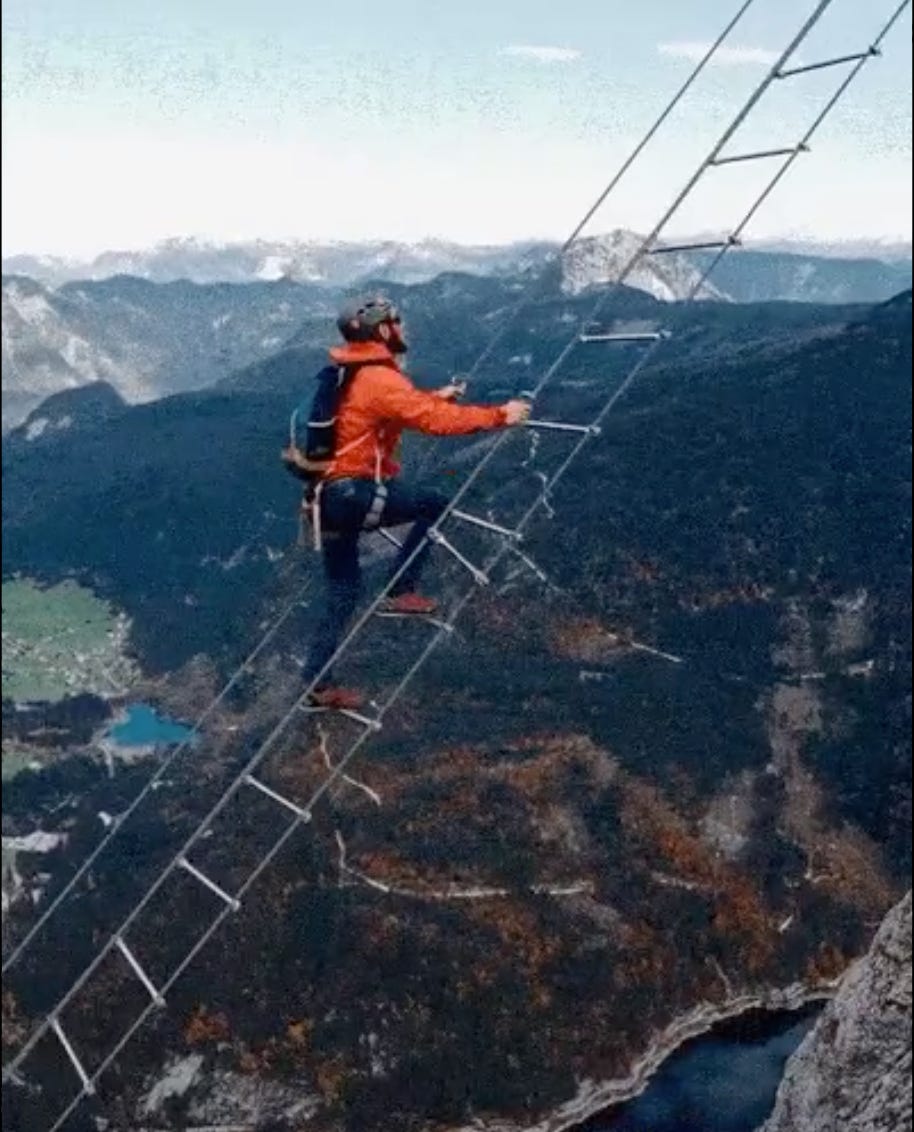 ---
A screed is a long, typically tedious piece of writing (like internet newsletters), but in construction a screed is a device used to grade and smooth a concrete surface. This radius screed is specialized for smoothing circular pours of concrete such as the grain bin pad pictured.
Manufacturer: Dragon Screed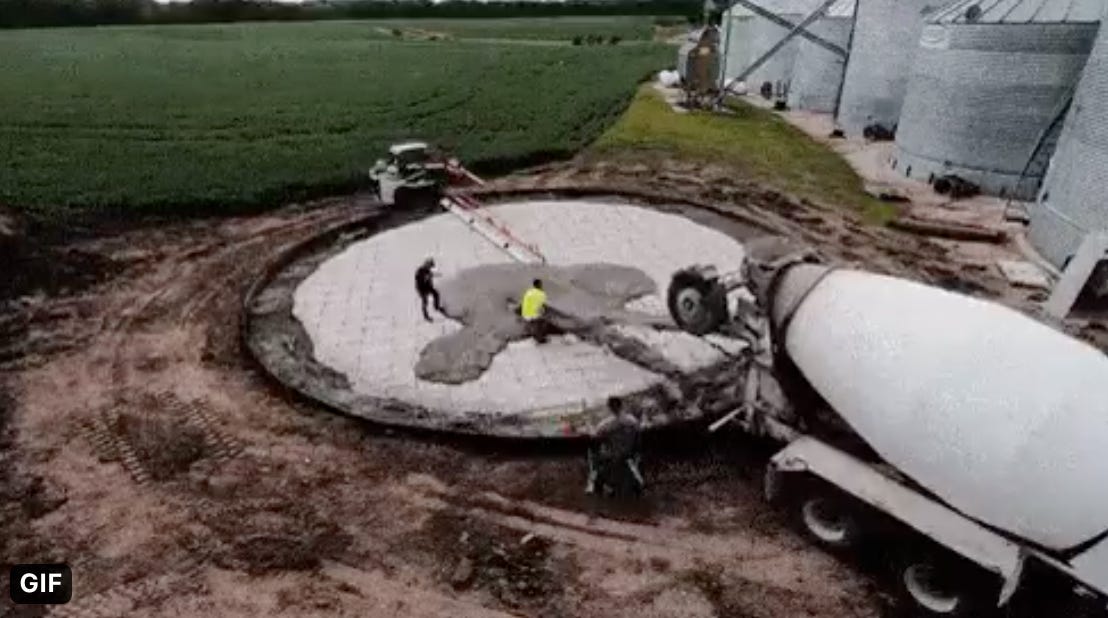 ---
I find this post funny because it uses exactly the same principle as the radius screed above to shape the crepe. I tried really hard to find the manufacturer of this machine, but was unable to. Interestingly, pancake automation seems fundamentally different from crepe automation.
Manufacturer: Unknown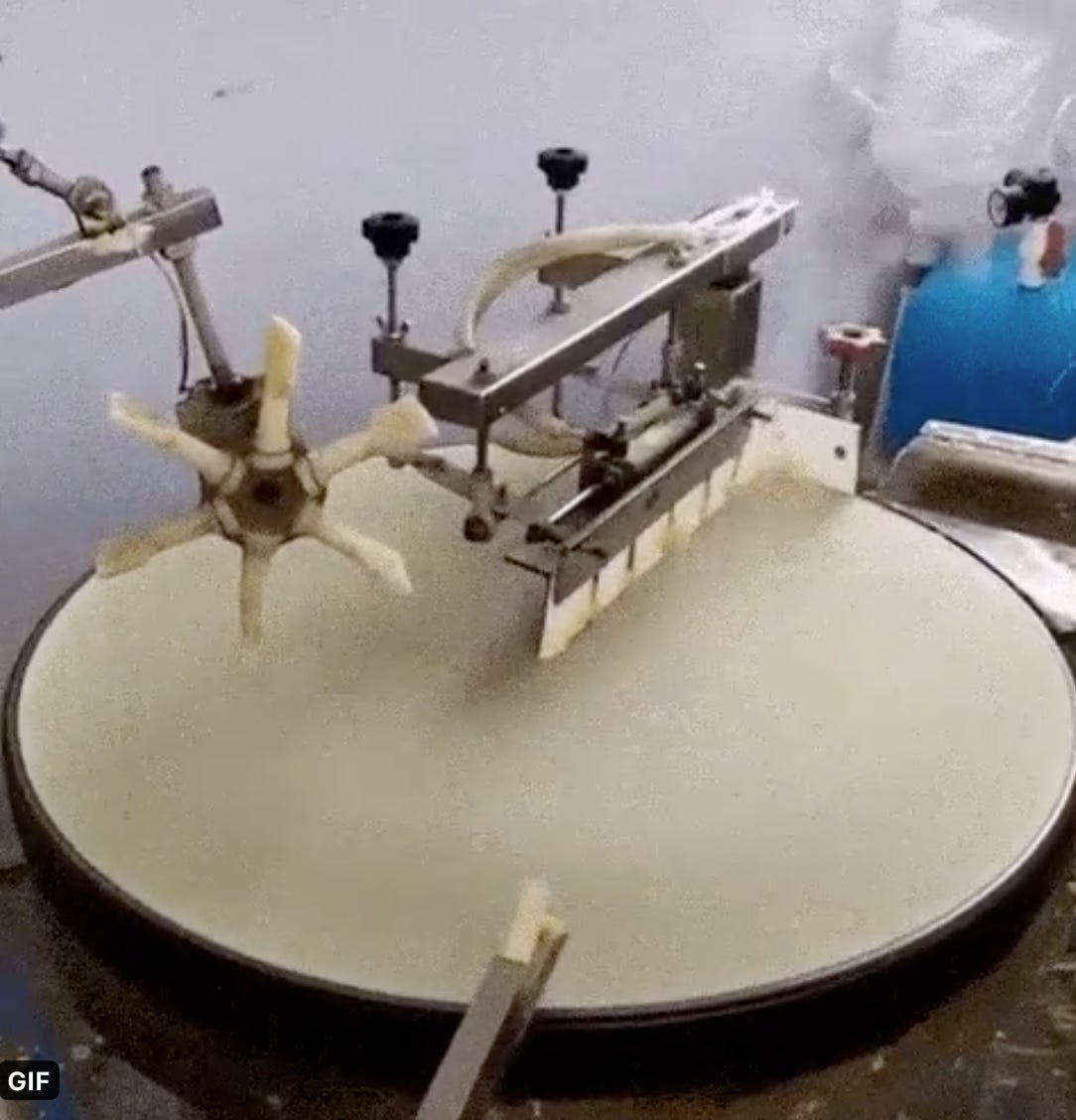 ---
SPMT is actually the technical name for a platform vehicle designed to carry really huge payloads. I'm always pleasantly surprised when I discover niche rivalries in the comment section of my posts—in this case, KAMAG vs. Goldhofer for SPMTs.
Manufacturer: KAMAG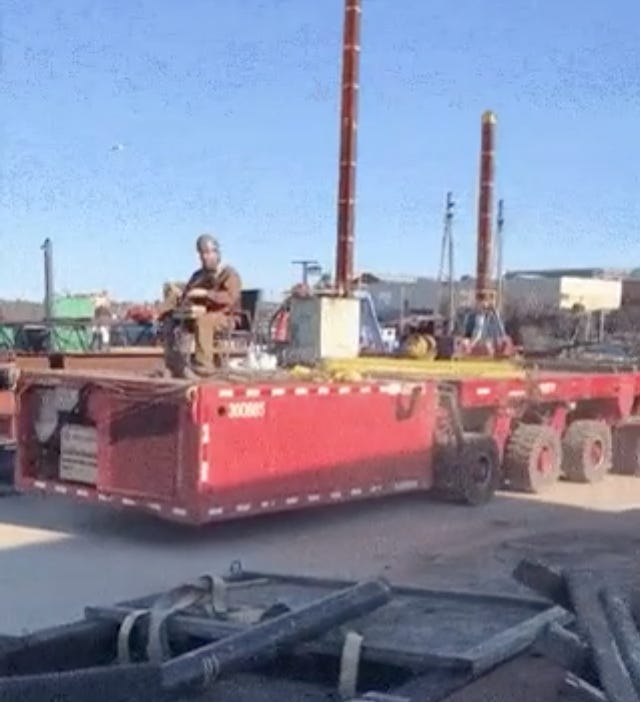 ---
Something I hadn't thought about, but I am thankful for. I wonder what the marginal cost and safety is for one of these ambulances compared to just using a Mercedes Sprinter van.
Manufacturer: Braun Ambulances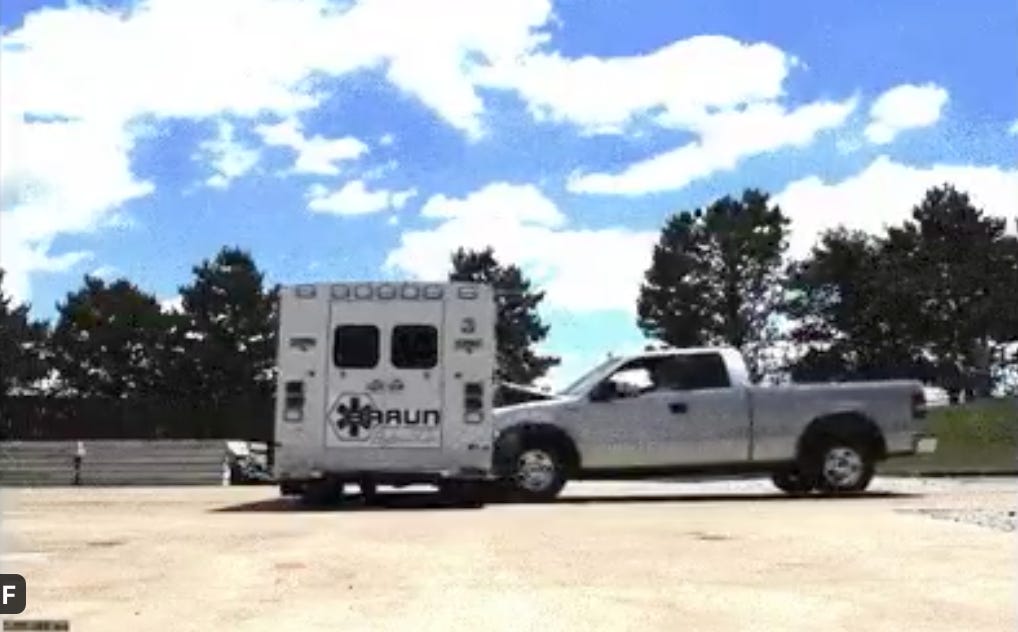 ---
In contrast to the radius screed, this was a soothing, manual concrete groover and screed that generated an unbearable number of "groovy" jokes.
Manufacturer: Kraft Tool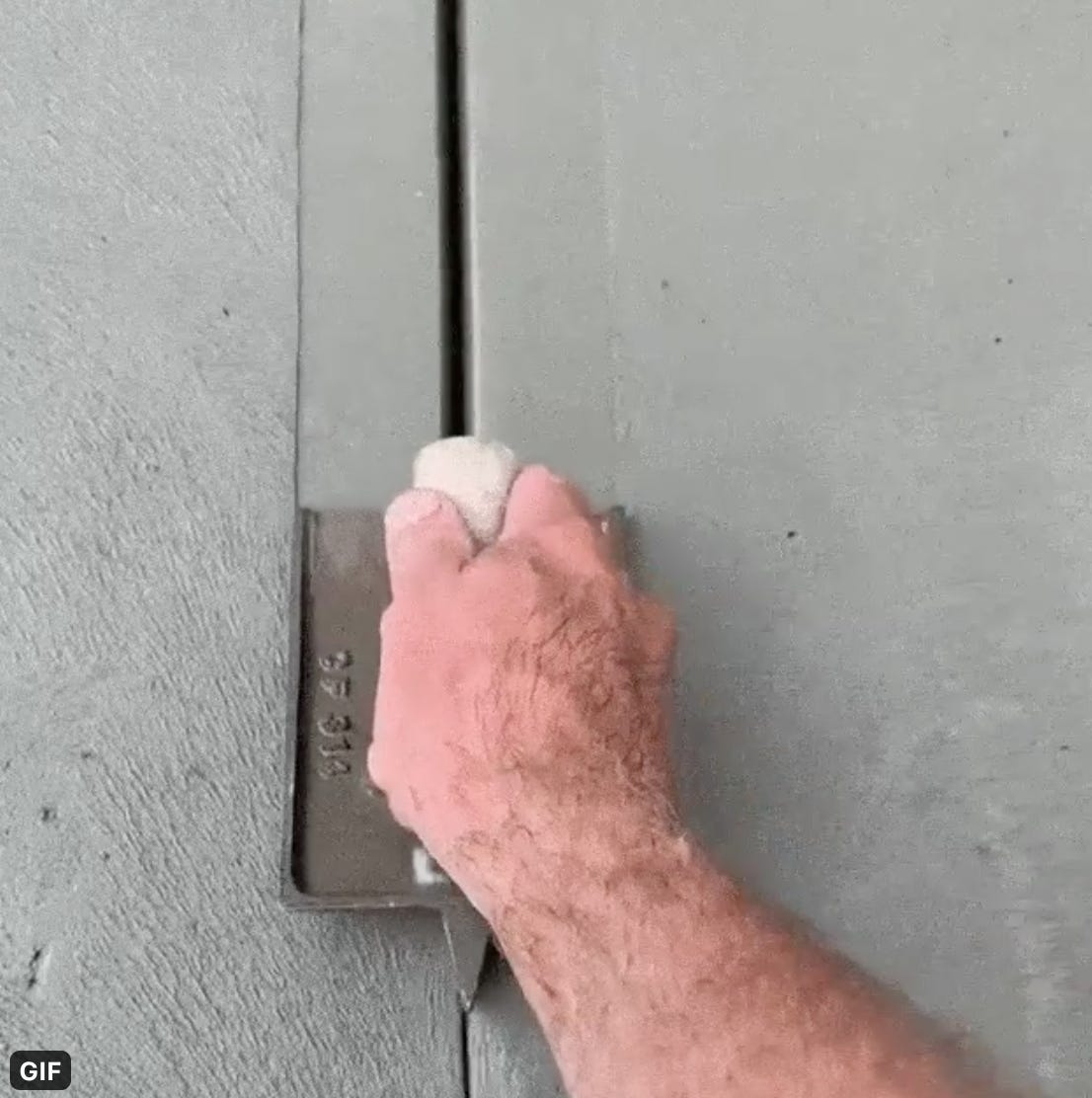 ---
As cake took over the internet this past week, I dug up a few of the cake machines that have been posted in the past. Two use principles very similar to the crepe machine and radius screed, and one which seems incredibly over-engineered with a SCARA.
Manufacturers: Bakon, Unifiller, FoodTools