Discover more from MachinePix Weekly
Amazing feats of engineering, delivered weekly. Bonus content beyond the @machinepix Twitter and Instagram. By Kane Hsieh.
Over 1,000 subscribers
This week's interview was postponed, but there's something really cool for you next week ☺️. I learned this week that CNC machining company SuNPe ships parts in steel-reinforced cardboard.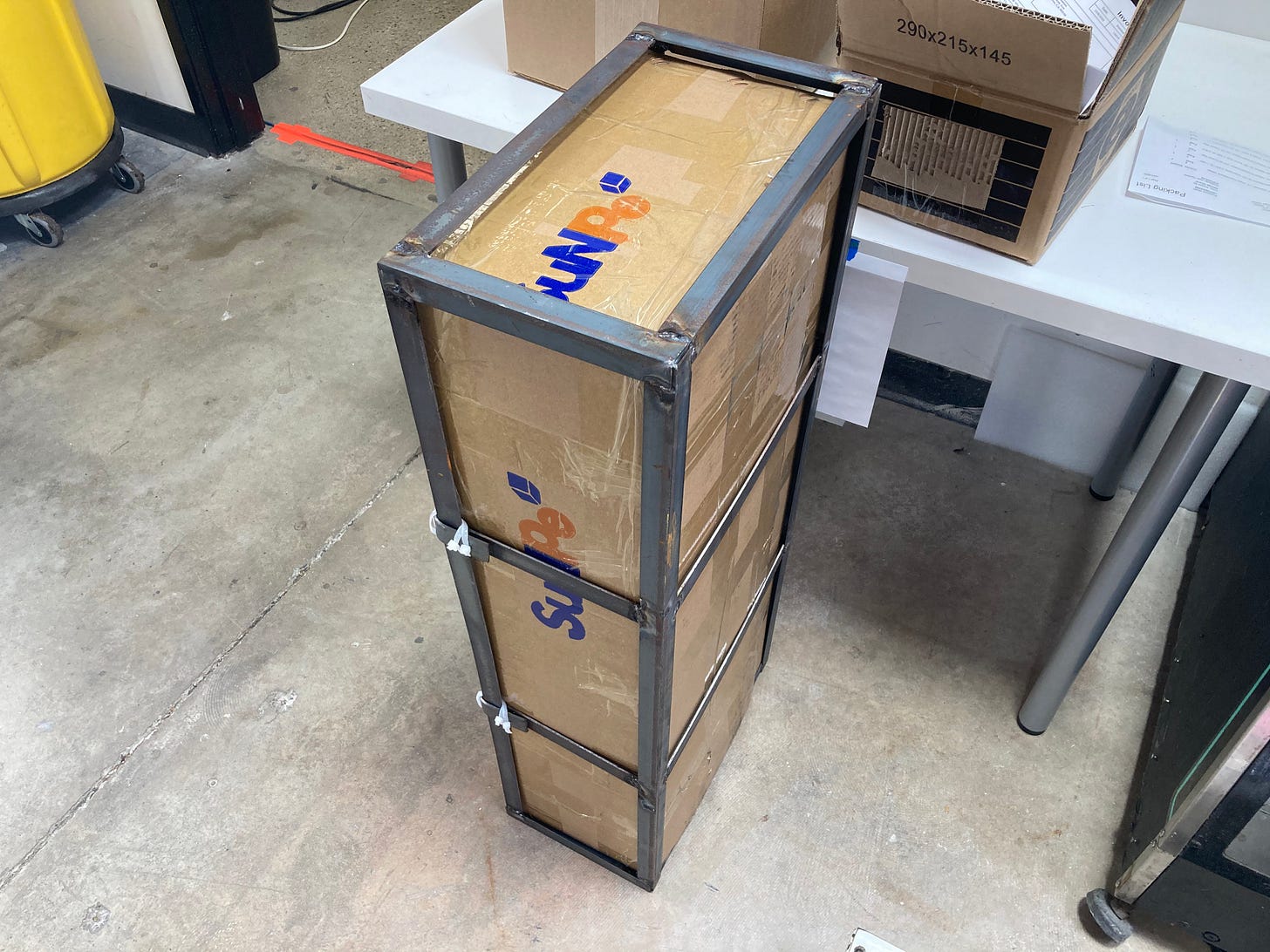 The most popular post last week was a kinetic sculpture called the Sisyphus Table. As always, the entire week's breakdown is below.
I'm always looking for interesting people to interview, have anyone in mind?
—Kane
---
The Week in Review
As a few followers commented, this is likely an emergency situation. Isolators are generally designed to be opened when power is already shut down, providing a redundant and visual confirmation of a safe line to work on.
When isolators are opened under load like this, the arcing causes the contacts to melt and destroys the isolators.
---
This week's most popular post! Sisyphus Industries' Instagram page includes some really cool demos of their other tables. If you prefer a more artisanal approach, Yuki Kawae is a personal favorite.
---
There are more form factors for automatic tape dispensers than I had realized.
---
Such a charming little tool, although I am a little spooked that the blade rotates high enough to intersect the path of the winding hand 😰
---
What's interesting to me here is that the tower parts can be stored directly, but the blades require special protective enclosures. Transporting these parts to-and-from the ship is no joke.
---
Postscript
I am looking for a machinist in the Bay Area to help with a tool restoration project. If you can recommend anyone, please contact me.
If you enjoyed this newsletter, forward it to friends (or interesting enemies). I am always looking to connect with interesting people and learn about interesting machines—reach out!
—Kane